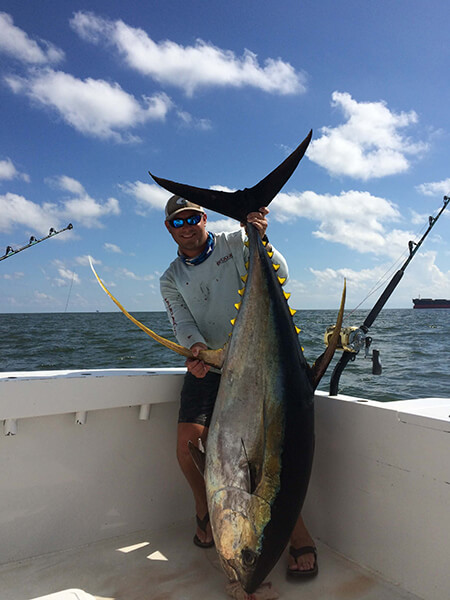 We are located in Venice, LA, which has staked its claim as the "tuna town" of America. Just 60 miles south of New Orleans, the community of Venice is made up of commercial fishing, fishing charters, charter boats, and oil field workers. Sitting just west of the mighty Mississippi River, Venice, Louisiana Fishing is in the heart of Sportsman's Paradise, giving us an edge on being the best Fishing Charter around.
In addition to some of the best fishing in the world, the waterfowl hunting is second to none. Dumping nutrients and sediments into the coastal marshes and the Gulf of Mexico, the Mississippi River is the lifeblood of the greatest fishing destination in the world: Venice, Louisiana. Just 15 miles out of the mouth of the river, the continental shelf begins reaching depths of over 5,000 feet. This area is known as the Mississippi Canyon, and is home to many pelagic species.
Captain Josh Bodenheimer
---
Captain Josh was born and raised in Metairie, Louisiana. Captain Josh began as a deckhand on offshore charter boats in Venice, LA at the age of 19. He's since been operating Intensity Offshore Outfitters since founding it in 2010. With now 15+ years experience fishing the waters off of Venice, LA, his experience helps lead to success for clients year after year.
Watch: "A moment of intensity"
---