YOUR ULTIMATE FISHING ADVENTURE STARTS HERE
The Only way to Experience
VENICE TUNA FISHING
Arrive at the marina, get settled into your accommodations – either the houseboat you've rented or your hotel room. Head on over to Crawgators or Cypress Grill for a cold one and some fresh Louisiana seafood, then it's time to get some shut eye.
Your alarm clock signals the start of day. Grab a coffee, slap on some sunblock and get picked up by the boat at your house boat! Just jump on and head out. Staying at the hotel? Just walk over to the dock in the morning and off we go.
The run to the fishing grounds starts with a 20 mile run down river. Listen to the engines purr as the smooth 39' Contender hits cruising speed. Enjoy the ride from a bean bag chair.

Stop to get bait. Get to the fishing grounds. Now it's time to fish. Lines in, anxiously anticipating the first strike…then it happens, the clicker sounds….vrr, vrrr, vrrrrrrrrrrrrrrrrrrrrrrrrrrrrrrrrrrrrrrr. Engage the reel and hang on as the circle fish finds its home in the corner of a yellowfin tuna's mouth. Rod loads, drag peels off on the first massive run. You pump and wind, pump and wind to recover line. Then the tuna takes off for a second run.
Pump and wind, pump and wind and finally you hear the mate shout 'we've got color'. You look down and see the profile of a beautiful tuna, sicles and all, slowly coming up in a wide spiral. Finally the fish breaks the surface and the mate delivers a perfect gaff shot – fish caught. You're overcome with happiness, satisfaction, relief, excitement all at once. The picture captures the moment for you to reflect on for years to come. Then, you do it again.
Crack a cold one, have a sandwich and watch your buddy experience what you just went through yourself.
After the tuna action, you decide to mix things up. It's bonus fish time; switch your target and set your sights on swordfish, grouper, snapper, mahi, or wahoo.
At the end of the day of catching, you're back on plane and heading to the marina in the bean bag. Tired but accomplished. The crew cleans your catch so you can pack your coolers full of gorgeous tuna for the trip home. Don't forget to save a piece for dinner! After a shower and change of clothes, bring a piece over to the restaurant and they'll prepare it for you. It doesn't get much fresher than that.
Enjoy a meal, a beverage, but not too many, because you booked a second day. Tomorrow, you experience Venice tuna fishing the way it's meant to be all over again!
You haven't been to Tuna Town unless you've fished with Intensity.
Arrive at the marina, get settled into your accommodations – either the houseboat you've rented or your hotel room. Head on over to Crawgators or Cypress Grill for a cold one and some fresh Louisiana seafood, then it's time to get some shut eye.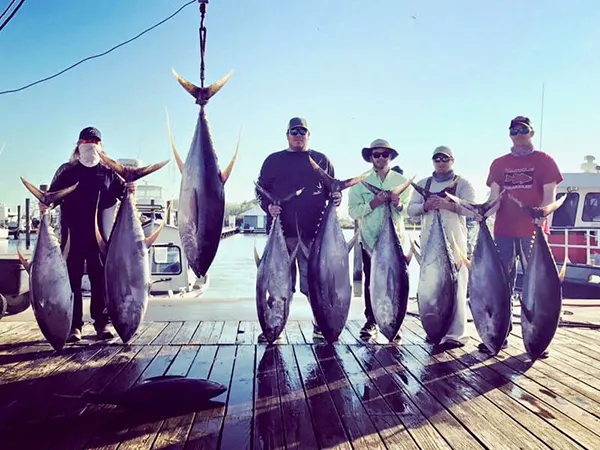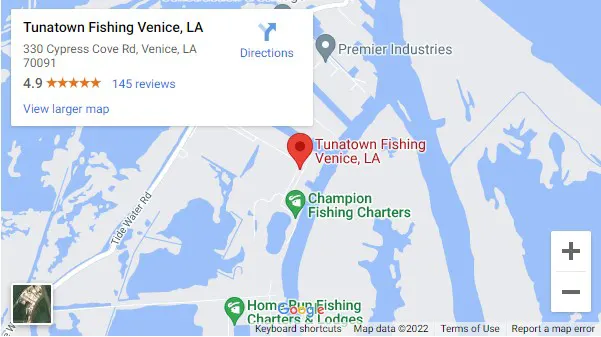 The Location
---
"Tuna Town" Venice, Louisiana. Just 60 miles south of New Orleans. Fly into MSY, or drive straight down to tuna town. Located near Venice Marina, or Cypress Cove Marina, there are several options for multiple day fishing trips when you visit Venice.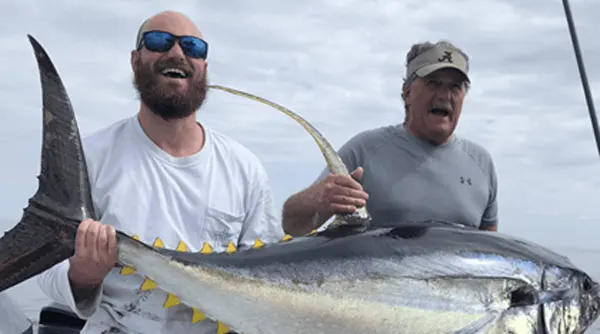 The Fish
---
Yellowfin tuna are our specialty, and we catch them from February to November.
Species we target include:
Yellowfin Tuna
Swordfish
Marlin
Mahi Mahi
Wahoo
Amberjack
Grouper
Snapper
The boats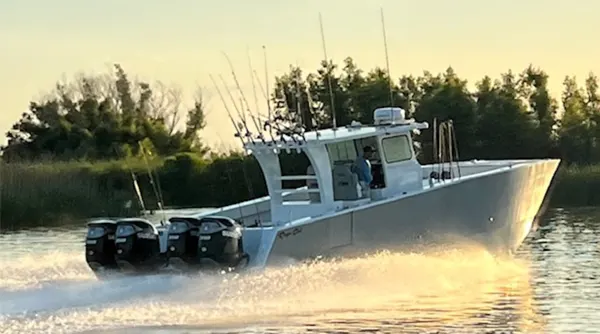 42' Razorhead Catamaran
---
Our 2022 42' Razorcat is powered by quad 350hp Suzuki engines and equipped with a full array of Garmin electronics and JL Audio sound system. This boat has a 12' beam, dual row seating, and an oversized hard top to ensure plenty shade on those hot summer days. Exceptional comfort on the days the gulf gets rough makes this the ultimate fishing platform.
The boats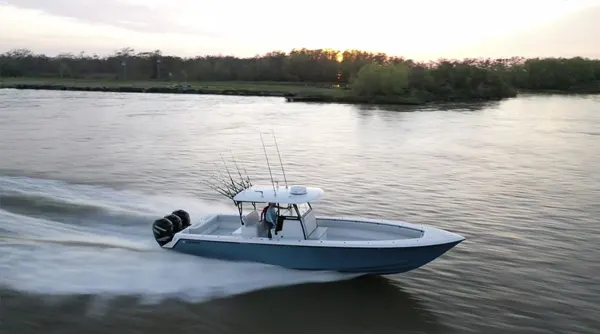 39' Contender
---
Our two Contender 39' center consoles are fast, comfortable, offshore, top-of-the-line fishing machines. Both boats have the latest Garmin electronics and a head (bathroom) onboard.
THE ACCOMMODATIONS
Houseboats:
We offer 2 houseboats inside Venice Marina for $375/night for up to 6 anglers +$75 cleaning fee at the end of stay. Get picked up right from your house boat! There's nothing like jumping on your charter from your house boat in the morning for a day of fishing!
Hotels:
Rooms are available at Cypress Cove Marina. Walk right over to the boat in the morning and hop on the boat.
Venice Marina has a bar-restaurant and shop.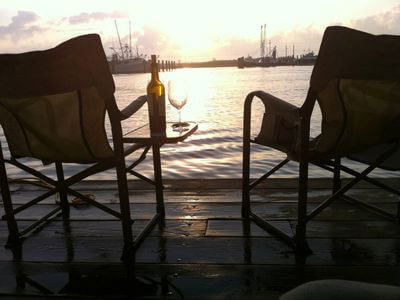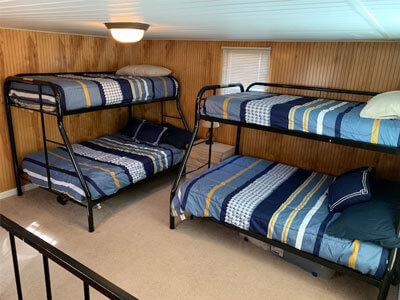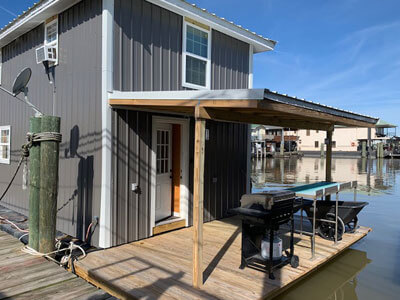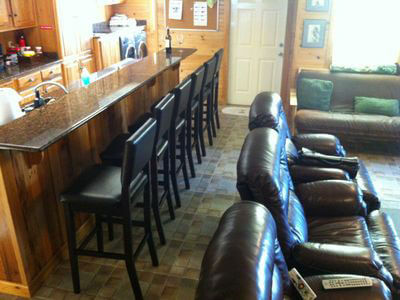 THE CAPTAINS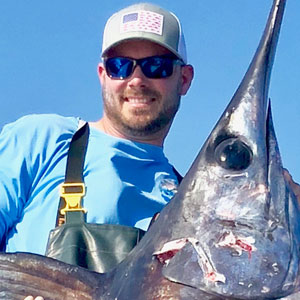 Captain Josh Bodenheimer
---
Capt Josh was born and raised in Metairie, Louisiana. Capt Josh began as a deckhand on offshore charter boats in Venice, LA at the age of 19. He's since been operating Intensity Offshore Outfitters since founding it in 2010. With now 15+ years of experience fishing the waters off of Venice, LA his experience helps lead to success for clients year after year.
Captain Blake Devine
---
Capt. Blake Devine, born and raised in the back waters and bayou's of South Louisiana. Growing up in South Louisiana there's only one thing to know and one way to live and that's being on the water. Louisiana has so many great things to offer being on the water from crawfish to tuna!
Being raised this way it only makes sense for me to share my love with people around the country through charter fishing.
My favorite part about a charter trip is seeing customers have a once in a lifetime experience. This is the goal of a charter trip! Fishing with me and my mate you can expect us to be on our A game trying to have the best day fishing that's possible and having a good time doing it!
WHY CHOOSE INTENSITY OVER OTHER CHARTER OPERATIONS?
The Owner-Operated Difference
---
We are owner operated which means it is our personal interest to ensure you have a successful, memorable trip. We strive to make each client a returning customer and friend.
High Level Captains and Mates
---
Our crew is built of highly competitive captains and mates that want each day to be the best it can possibly be. Our drive is what pushes us to make each and every trip successful and memorable. Fishing with us you'll have a crew that wants to catch fish just as much if not more than you and you'll see that in fishing with us.
First-Class Experience
---
Don't come all the way to Venice to risk having a bad experience. Our 5-Star Google Rating proves we deliver great fishing trips. Just read the reviews from our happy customers!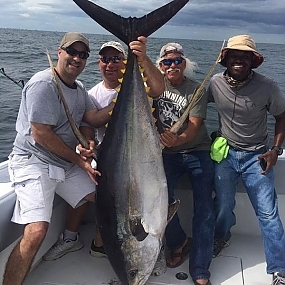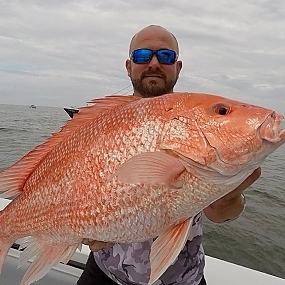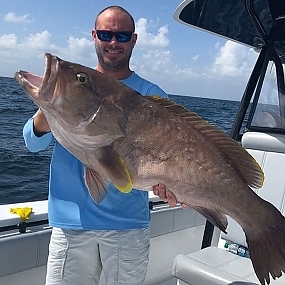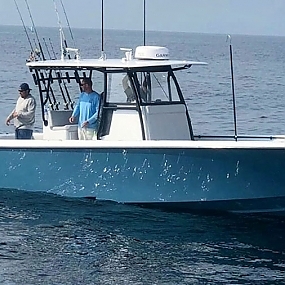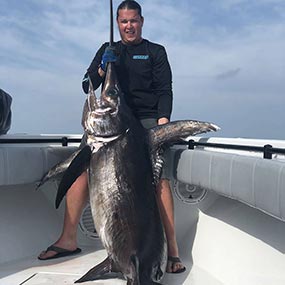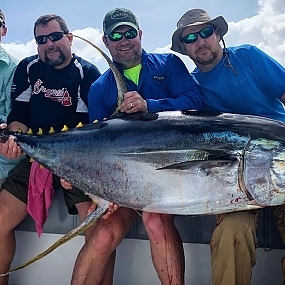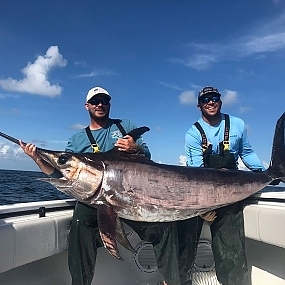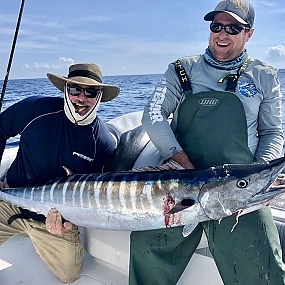 OUR REVIEWS

"Outstanding charter captain. Very knowledgeable and puts his clients on monster fish. He has a top of the line vessel equipped with great gear. Definitely if you are looking to charter a trip out Venice give capt Josh a call!!!"
Gary Prescott
"Josh is the man if your wanting to get on some giant yellow fin! Give this guy a call!! Very professional and takes great care of clients!"
Jarett Prince
"Capt. Josh is extremely professional and on point when it comes to fishing! Highly recommend!!"
Sallie Haynes
"Josh showed us what fishing in the gulf is all about! We had a trip we will never forget. We will be back."
Matthew Piehl
"Over the last 30 years, I have fished with many offshore outfitters around the world and my best trips have always been in Venice with Josh. He is expert at targeting the desired species and his equipment is always in top operating condition. He is a gentleman and an enjoyable fishing companion who will teach you how to be a better fisherman while he puts you on the fish. We have already scheduled our next trip and I will keep coming back!"
Robert R
Rates
---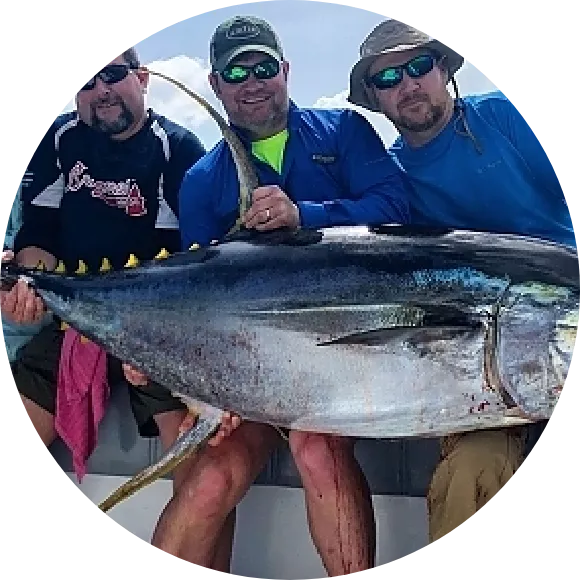 $2400
+Fuel
All trips are plus fuel. Fuel averages 200 gallons per day. This ensures we're getting you to the best locations possible that day.
What you get
---
All trips are plus fuel. Fuel averages 200 gallons per day. This ensures we're getting you to the
best locations possible that day.
Full Day Of Fishing
Ice For Fishbox
Experienced Captain
Dedicated Full Time Mate
Top Of The Line Equipment
Well Maintained Boats
All Necessary Tackle & Bait
Professional Fish Cleaning
Full Day Trip (10-12 hour average)
1-6 People
$400 Deposit Required at Booking
Multi-Day Discounts Available
READY TO BOOK YOUR
ULTIMATE FISHING ADVENTURE IN TUNA TOWN?
---